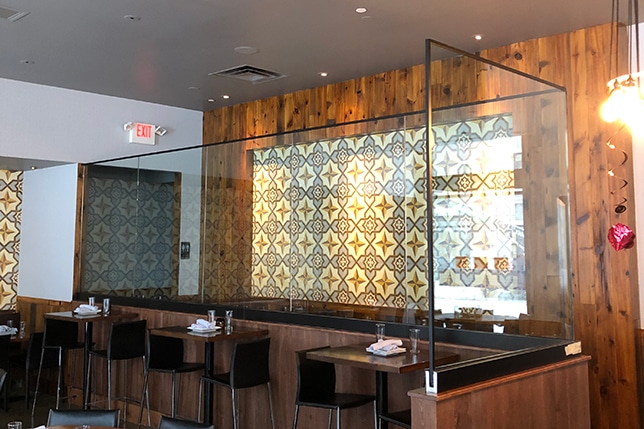 At DSI Glass we can custom design various glass products to your specifications and install them on-site. Our commercial glass capabilities include:
Storefront Entrance and Doors
Curtainwall Entrances and Doors
Storefront Windows
New Commercial Construction or Remodeling
Glass Partition Walls and Doors
Interior and Exterior Glass Handrails
Sneeze Guards
Reception Windows
Herculite Entry Doors
Patch Doors
Sliding Doors and Partitions
Repair Service
Since the inception of DSI Glass in 1990, we have prided ourselves on offering outstanding service to our commercial customers throughout Chicagoland.
A FEW OF OUR COMMERCIAL GLASS INSTALLS
OUR SERVICE AREA
SERVING THE CHICAGOLAND AREA SINCE 1990
For shower doors, mirrors, custom glass, commercial glass and bathroom accessories in the Chicagoland area look no further than DSI Glass. For over 30 years we have been providing professional glass cutting and installation for residential and commercial clients throughout the Chicagoland area.
We pride ourselves in honesty and treating our customers right. We offer free consultations and estimates. Our friendly and knowledgable staff can recommend the best glass products for your specific application to ensure your project is a success.
CONTACT US TODAY
RESIDENTIAL AND COMMERCIAL GLASS SERVICES SINCE 1990