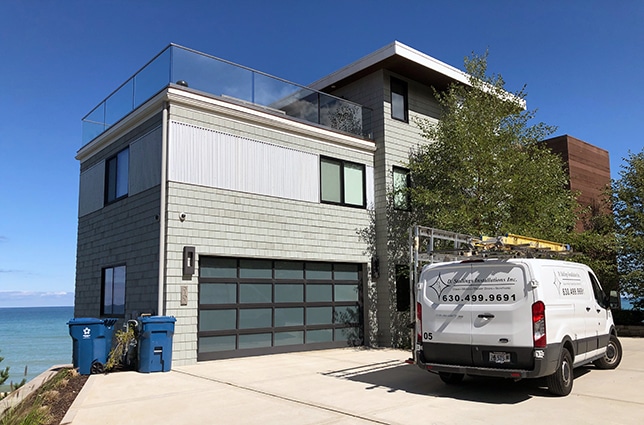 D. Stallings Installations has been in business since 1990, providing custom glass and installation for many satisfied customers throughout the Chicagoland area. We are a complete service glass shop and have been serving both commercial and residential clients for over 30 years. We pride ourselves on offering outstanding service to our customers throughout Chicagoland.
At D. Stallings Installations, we custom cut glass or mirror and professionally install it to your specifications. From shower doors and mirrors to commercial storefronts, we have the knowledge and experience to take your dream and make it reality. We stand behind our work and always ensure that the most valuable asset of our company, our customers, are always satisfied. Our knowledgeable glass experts love to help customers find the right product for the job.
For shower doors, mirrors, custom glass, commercial glass applications or bathroom accessories look no further than D. Stallings Installations. Our team will ensure your glass project is completed in a timely manner while ensuring your complete satisfaction.
OUR SERVICE AREA
SERVING THE CHICAGOLAND AREA SINCE 1990
For shower doors, mirrors, custom glass, commercial glass and bathroom accessories in the Chicagoland area look no further than DSI Glass. For over 30 years we have been providing professional glass cutting and installation for residential and commercial clients throughout the Chicagoland area.
We pride ourselves in honesty and treating our customers right. We offer free consultations and estimates. Our friendly and knowledgable staff can recommend the best glass products for your specific application to ensure your project is a success.
CONTACT US TODAY
RESIDENTIAL AND COMMERCIAL GLASS SERVICES SINCE 1990